Step over the threshold into our world of sweet treats
…and you will encounter a display of pastries that are a delight for the eyes as well as a taste sensation. Every time you enter the bakery, a different aroma might entice you to try something new. Buttery notes of a croissant, the rich swell of dark chocolate, the delicate balance of honey and almond and the floral explosion of fruity raspberries as they turn into jam waft into the front of the store to awaken your taste buds.
Our talented pastry chefs and their assistants have worked over the years to fill our pastry cases with exciting products. Our range has evolved from our iconic brownies and carrot cakes to include the likes of tarte citron, tarte pear amandine, hazelnut mignon, tiramisu, honey cake, eclairs to name a few.
Our current pastry chefs and their team come from five different countries and have found their rhythm in widely varied places: honing their skills in luxury hotels or simply in their grandmothers' kitchens.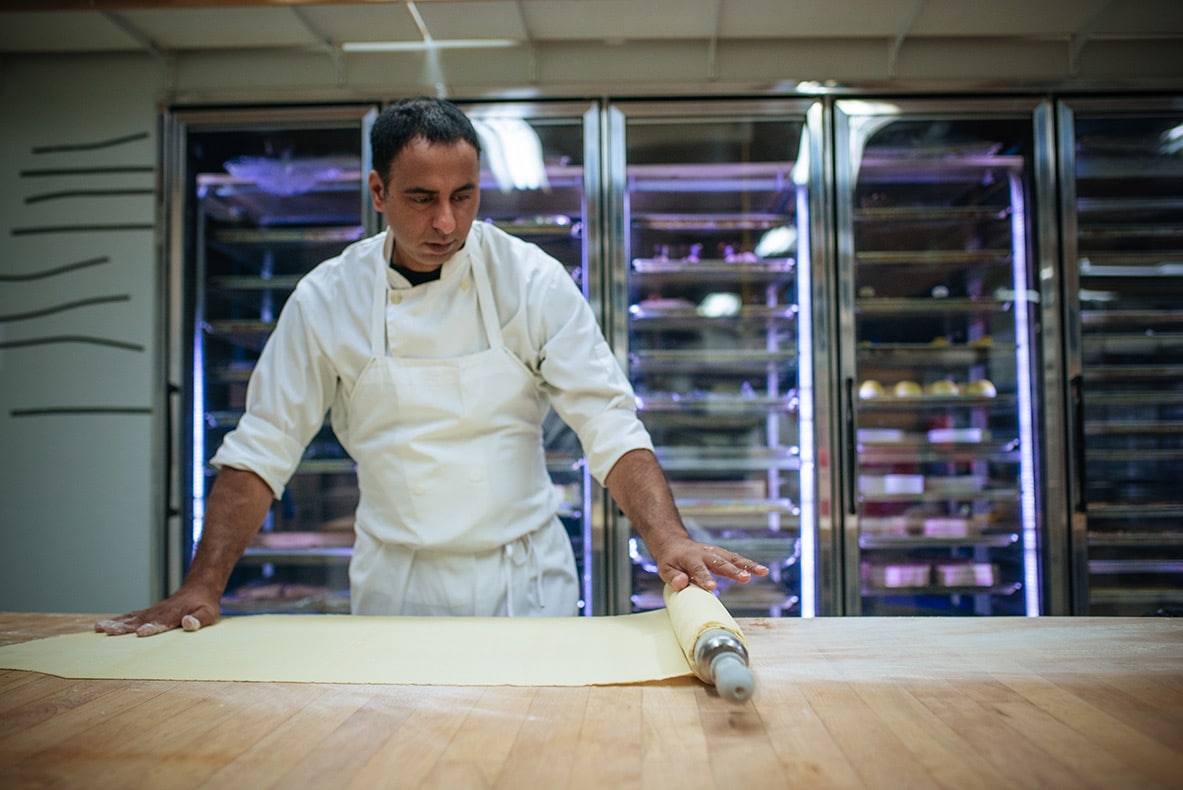 Local & Sustainable
The skill of our pastry chefs is matched with ingredients that we source for their sustainability as well as their quality. Amerena cherries from Italy grace our Black Forest cake, organic raspberries for our raspberry almond strudel come from Shady Lane berry farm, right here in Alberta.
No Shortcuts
There are no shortcuts when it comes to producing beautiful and delicious cakes, pastries, and cookies. We juice fresh lemons, ground almonds into fine flour, turn fresh berries into sumptuous fillings for our pies. Each and every product that makes its way to our showcase has been tweaked and fine-tuned until we are proud to call them our own creation.
•
A Bon Ton cake, pastry, pie, tart or cookie is something special, whether it's for a milestone celebration or a treat for the drive home. Our delicacies are carefully selected and skillfully crafted to create that perfect bite.
•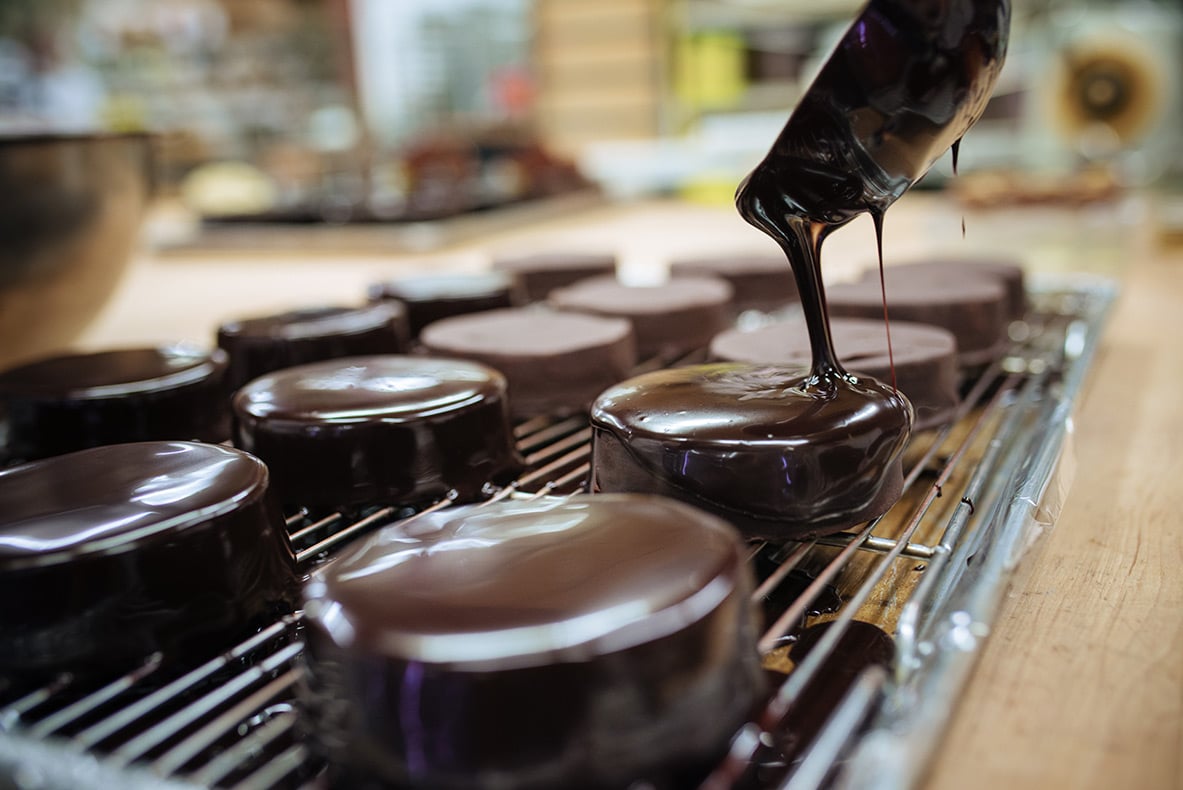 A few highlights of our selection:
---
Elegant layers of hazelnut sponge, hazelnut buttercream, hazelnut ganache. A hazelnut lover's dessert that can grace any dessert table. Available in 7″ square or by special order (a week ahead) in 11″ x 15″ slab.
Fudgy brownie lovers rejoice! The rich dark Valrhona 64% Manjari chocolate is intensified with coffee powder and Callabaut 64% chocolate chips. So moist you'll lose yourself in it.
Our famous carrot cake layered with delicious cream cheese icing. Available in 8″ round and by special order ( a week ahead) in 11″ x 15″ slab.
Marquise is a chocolate choux pastry filled with a whipped 64% chocolate filling. Topped with 64% ganache and chocolate shavings.
Dive into this delicious new concoction! A honey cremeux is layered between delicate honey biscuits creating a blissfully cake like texture. It's topped with a silky vanilla mousse and mascarpone cream swirl, and has an almond croquant base.
Hand-squeezed fresh lemon juice is the secret to this authentic lemon tart. A perfect lemon curd filling inside short crust pastry.
You will be wowed when you take home your very own sample of coffee heaven. Our individual Tiramisu cup has house-made lady fingers dipped in "Ace" espresso. We use coffee-flavoured Mascarpone cheese topped with espresso "caviar". Finished with a dusting of cocoa powder.