The stories behind every item we craft and every one of our team members who do the work day in and out really amplifies the significance of what's on our shelves.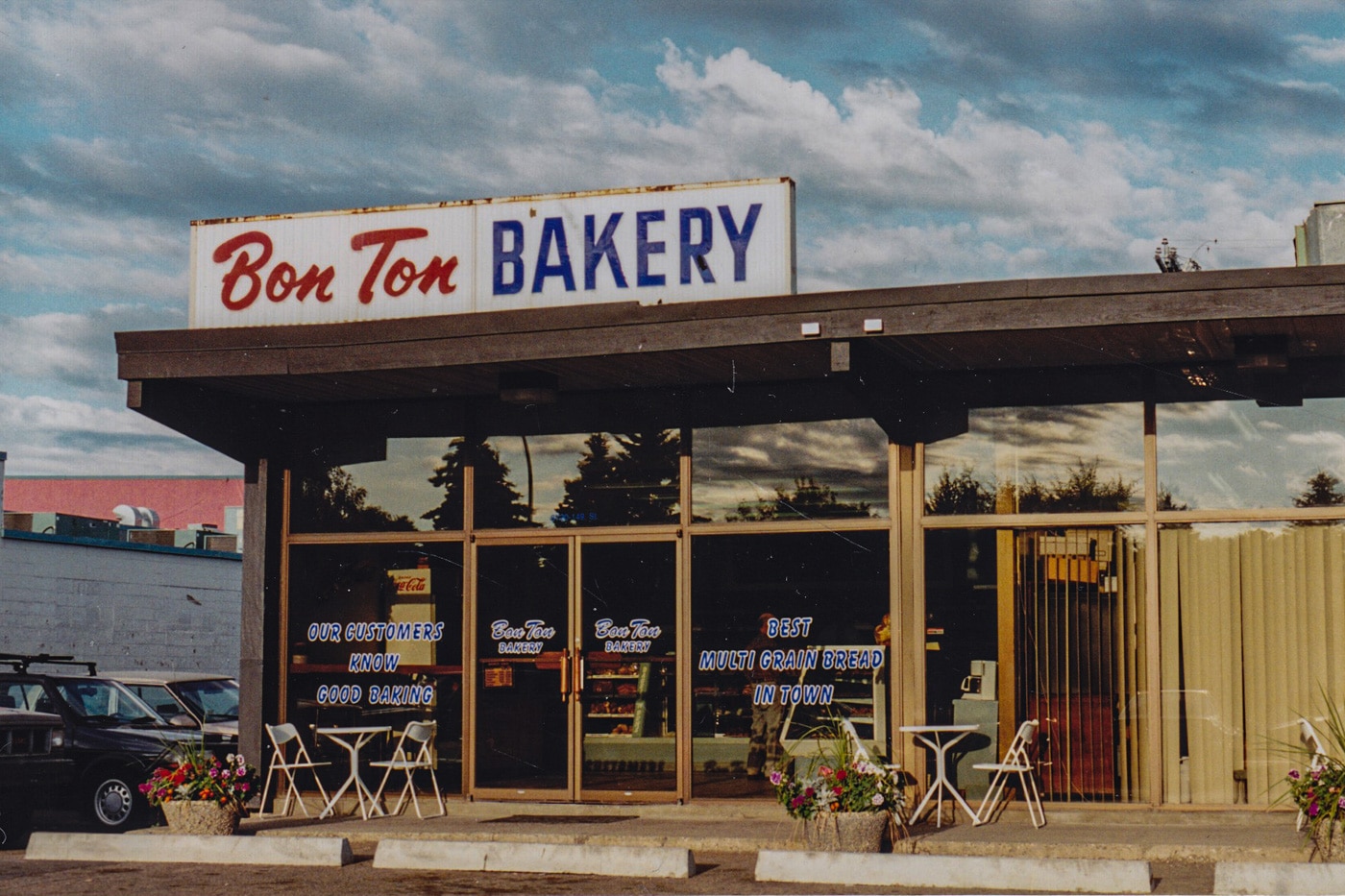 Our History
The Bon Ton Bakery story begins in a quiet neighbourhood in Edmonton in 1956. Well, it really starts in 1923 in a small town in Hungary, when a wee lad who would one day open a bakery was born.
Eugene (Gene) Edelmann's parents were in haberdashery but with war brewing in 1930s Europe, Gene decided to learn the baking trade in hopes that it would improve his chances of finding work in another country.
Read the story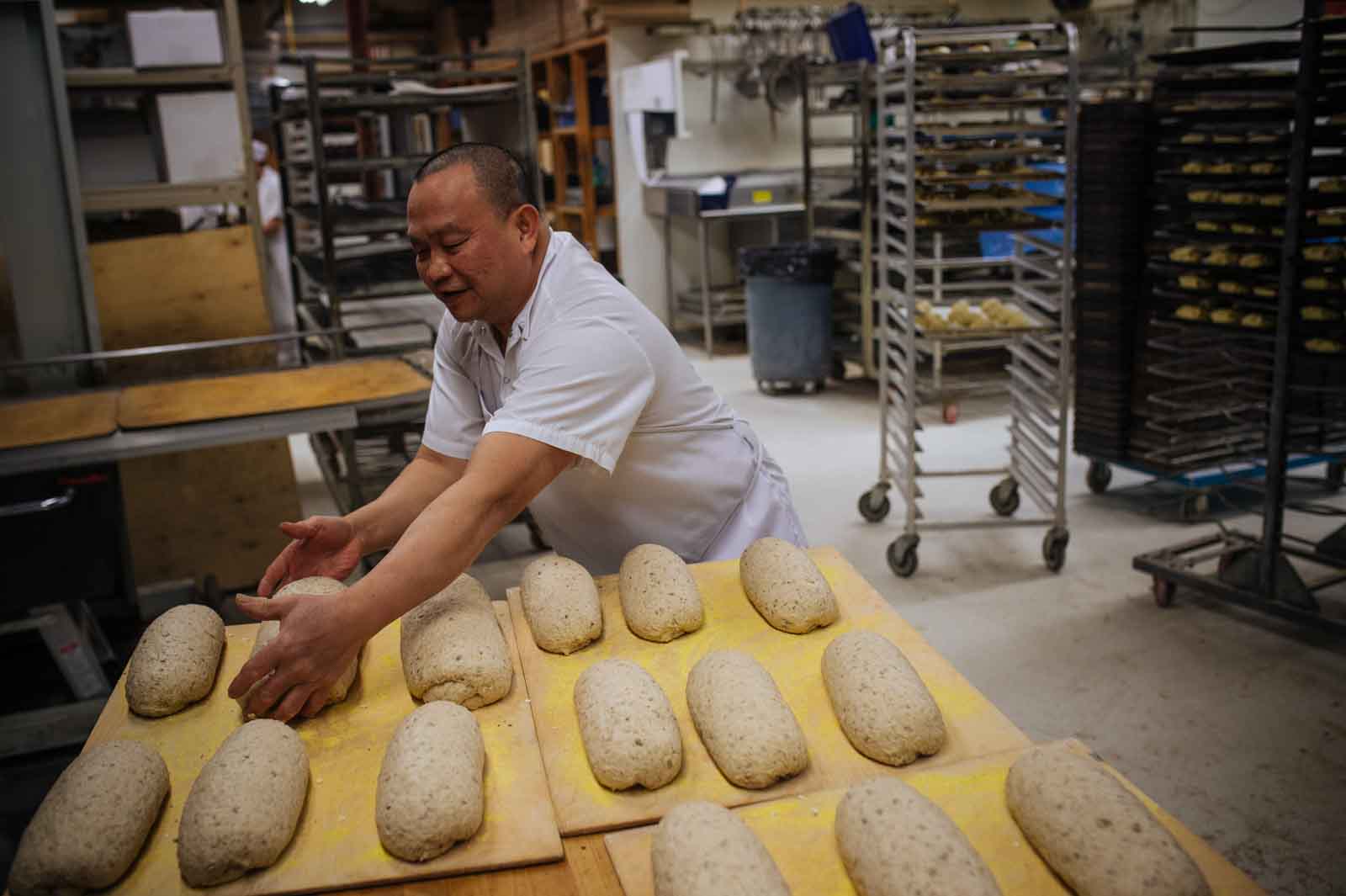 Our People
Our bakery team represents at least 10 different countries across the world. You might think that's strange for a local bakery but we think it's one of our best features.
We love our people. They are dedicated (putting up with sometimes ridiculous baking hours), patient (you've got to be patient to wait for things to rise), and obsessed about creating beautiful products.
Read the story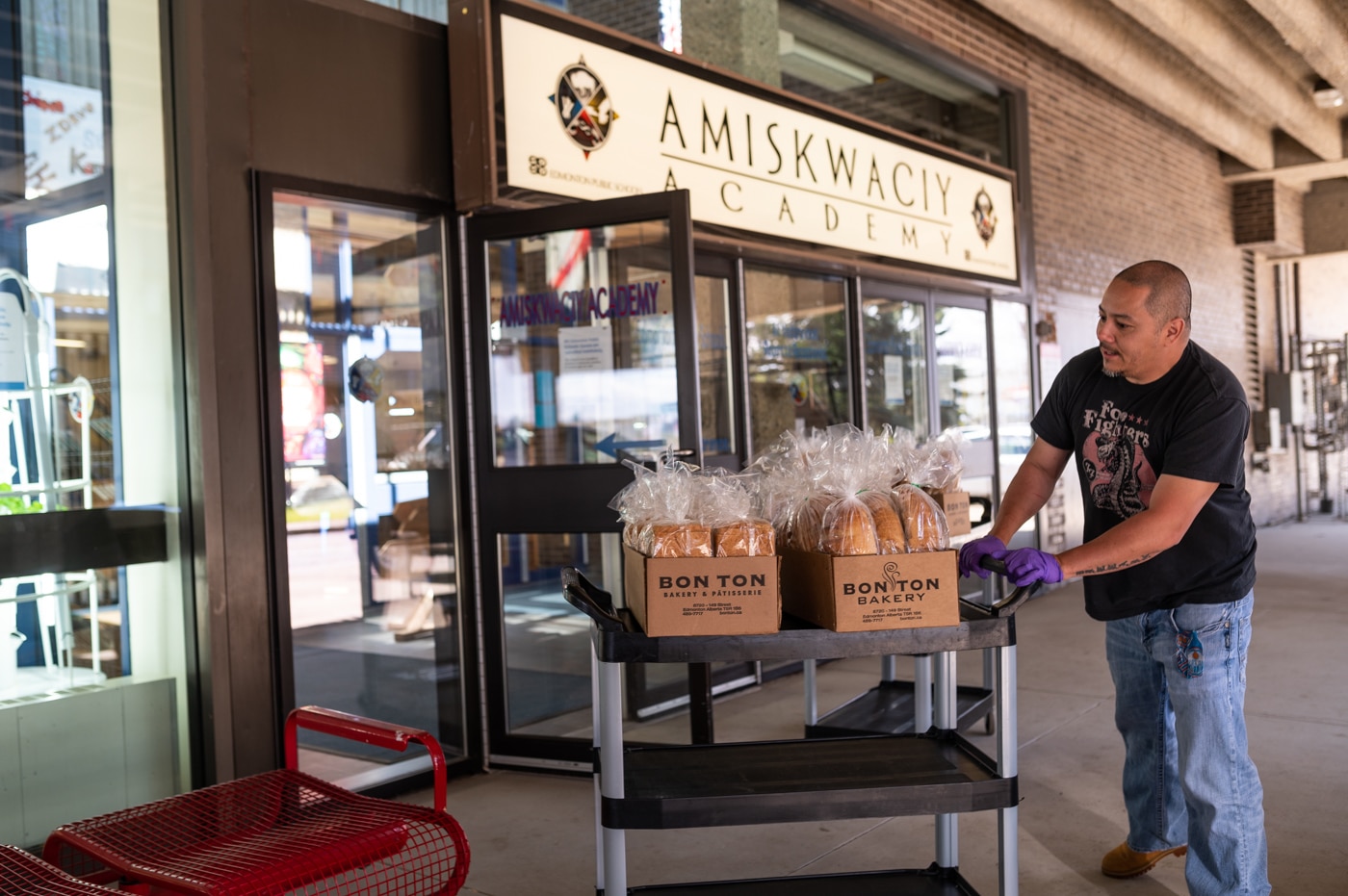 Our Community Involvement
We support organizations and initiatives that make our community a better place to live for everyone. We do this the best way we know how: feeding people.
We are currently actively involved in ongoing local Edmonton school lunch and grocery hamper programs. We also provide bulk donations to organizations like Hope Mission, Bissel Centre, and Drive Happiness.
Read the story
Know your Ingredients
We work hard to find high-quality ingredients close to home.
Our Heritage Organic Sourdough is made with select grains from Gold Forest Grains. Owner John Schneider produces and mills heritage and ancient grains outside of Morinville, Alberta. Being close enough to watch the grain grow and seeing the difference it makes in our products means we can confidently tell you why it's the best.
Slow and Steady
The slow and steady hands-on approach is how Bon Ton started and it's a tradition we're proud to maintain. There are no shortcuts. We make everything ourselves from scratch. Baking is an art form and it cannot be rushed.
Healthy Alternatives
All of our long fermentation bread begins with our sourdough starter. Not only are our long fermentation bread delicious, but they're also good for digestion and are a diabetes-friendly alternative.
Keep What Works
We're creative and innovative in introducing new products to our shelves but we also value our roots and traditions. Some of our recipes have stayed largely the same since 1956. Our rye breads, bagels, danishes and gingerbread people have become well-loved traditions for many of our customers.