We want our customers to know what they're eating and how it's made. Take a peek behind the curtain to get to know our products better.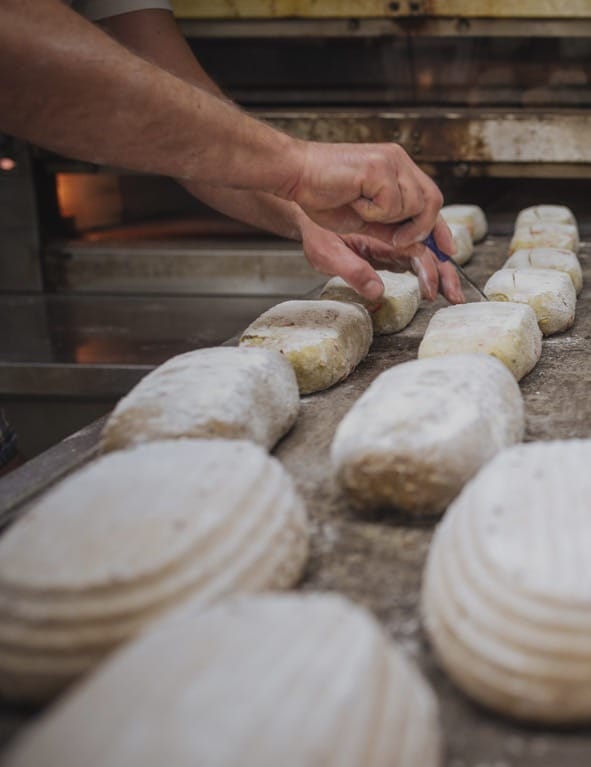 Sourdough
It's dark outside when the bakery really comes alive.
Our bakers make magic out of seemingly simple ingredients. They have trained for years to hone their instincts to make something truly unique.
On Monday nights, our sourdough breads begin their journey as a mixture of flour, water, and salt. Over the next forty hours the natural yeast from the environment and the wheat grain will work in tandem with lactobacilli bacteria to trigger the fermentation.
Read the story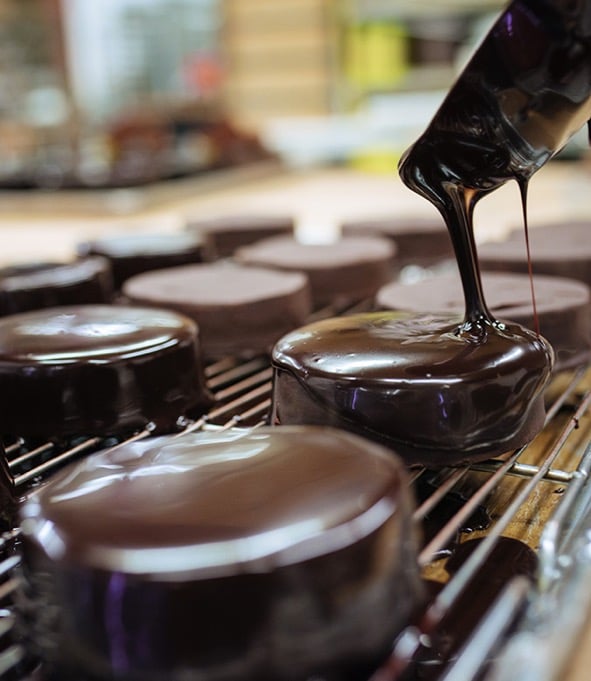 Cakes & Pastry
Step over the threshold into our world of sweet treats.
You will encounter a display of pastries that are a delight for the eyes as well as a taste sensation. Every time you enter the bakery, a different aroma might entice you to try something new.
Read the story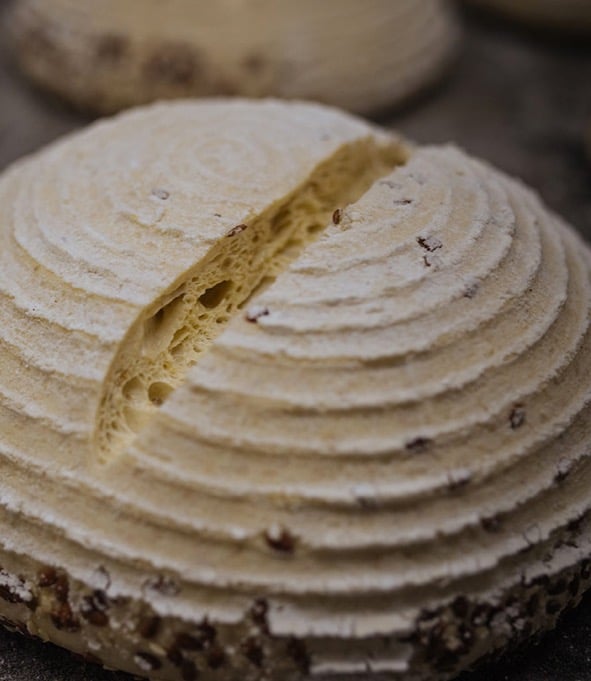 Diabetes Friendly
Healthier food choices and portion sizes is a big part of managing diabetes and blood sugar levels.
Here at Bon Ton, we have a wonderful lineup of full fermentation, naturally leavened sourdough breads that are diabetes friendly in many ways.
Read the story
Know your Ingredients
We work hard to find high-quality ingredients close to home.
Our Heritage Organic Sourdough is made with select grains from Gold Forest Grains. Owner John Schneider produces and mills heritage and ancient grains outside of Morinville, Alberta. Being close enough to watch the grain grow and seeing the difference it makes in our products means we can confidently tell you why it's the best.
Slow and Steady
The slow and steady hands-on approach is how Bon Ton started and it's a tradition we're proud to maintain. There are no shortcuts. We make everything ourselves from scratch. Baking is an art form and it cannot be rushed.
Healthy Alternatives
All of our long fermentation bread begins with our sourdough starter. Not only are our long fermentation bread delicious, but they're also good for digestion and are a diabetes-friendly alternative.
Keep What Works
We're creative and innovative in introducing new products to our shelves but we also value our roots and traditions. Some of our recipes have stayed largely the same since 1956. Our rye breads, bagels, danishes and gingerbread people have become well-loved traditions for many of our customers.