Local partnerships come with big benefits!
10 years ago we were fortunate to find a local farmer growing and milling heritage grains, so began our collaboration with John and Cindy Schneider who farm less than 40 km from the bakery. Gold Forest Grains only grow organic, heritage grain crops: Red Fife, Park, Spelt, Rye and Einkorn.
These grains are stone-milled on the farm into fresh, whole-grain flour. We wanted to use this flour as the mainstay in our organic, heritage loaves but that meant we would need a large volume of flour on a continuing basis. As a result of our collaboration, Gold Forest Grains would need additional milling capacity to cope with scaling their process to meet our needs.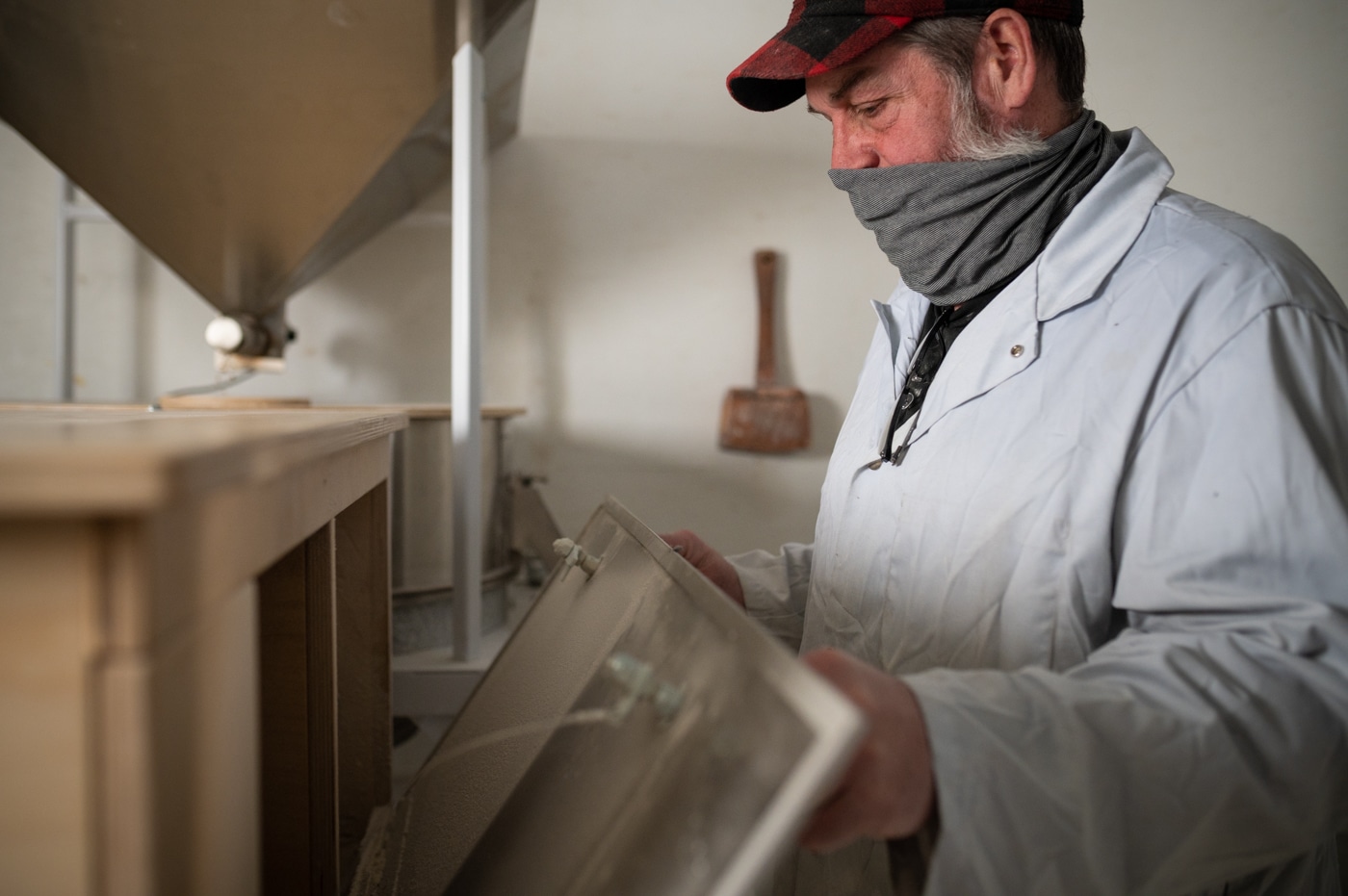 A new mill would be necessary to increase production but a new mill wasn't in the budget for Gold Forest Grains. They needed a hand, we needed their products so we participated in buying that new mill. Since then, we've been partners in a second mill to continue to increase their capacity. Our partnership with Gold Forest Grains has a significant impact on the way we operate now and how we can plan our product line in the future knowing that we have a secure, local supply of this fantastic flour.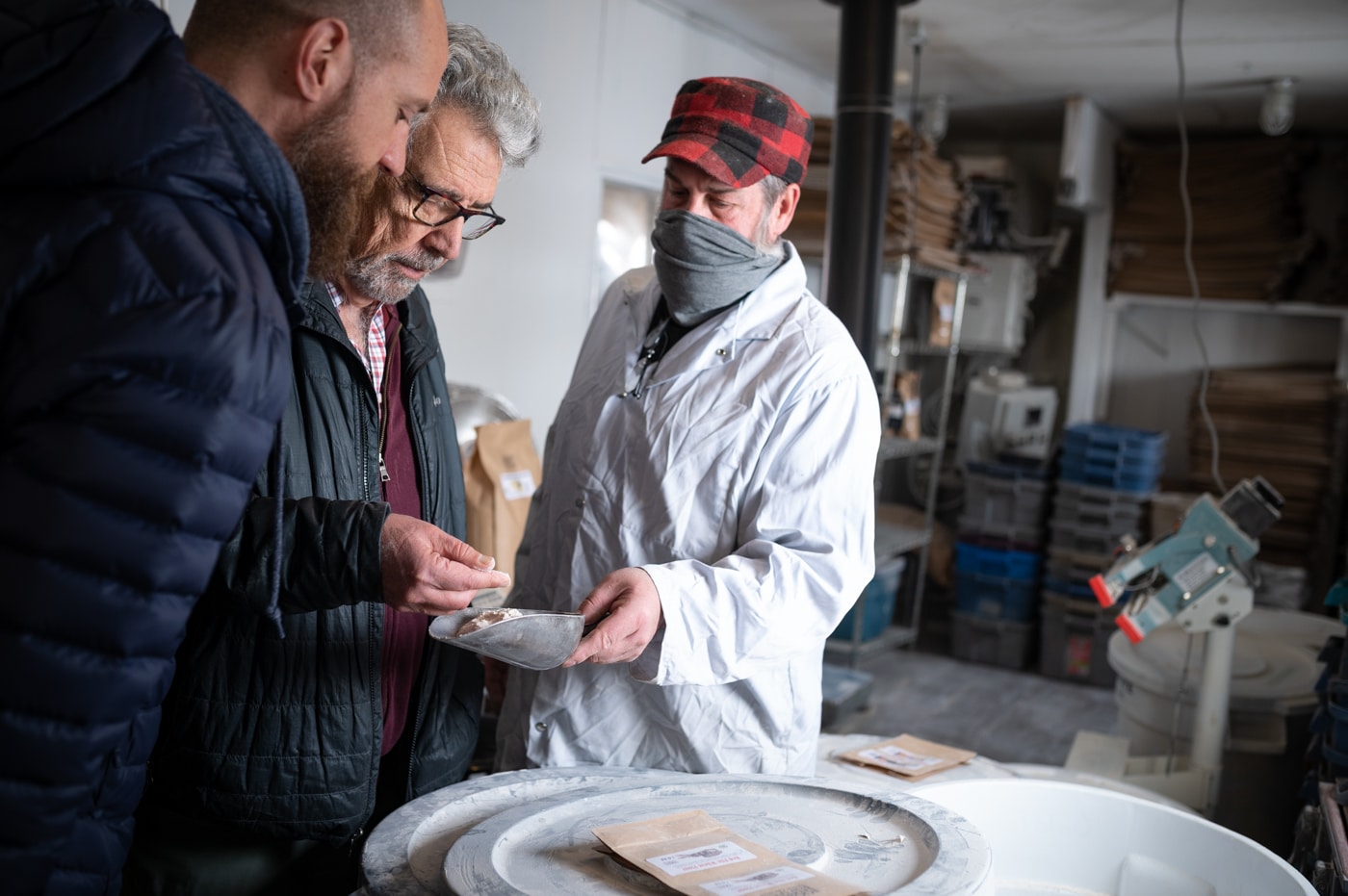 We use Gold Forest Grains heritage park and rye flours and these aren't just any ordinary flour. Rather than sifting out the wheat germ, John mills the entire wheat kernel, including the germ, bran and endosperm which means the flour it makes is packed with fibre, B vitamins, proteins, minerals and more. In a stone mill, grains are milled at a very low temperature so they retain all those nutrients from the whole grain. Stone-milling heritage grain wheat into whole grain flour that's jam-packed with nutrients means the bread that's made with it is incredibly nutritious.
One of our core values is to know our ingredients and one of the most exciting ways to do that is to know our producers. When we have the opportunity to access farm to table local ingredients like Gold Forest Grains flour, we want to do what we can to be a real partner in helping to support and sustain their business.
When local businesses work together to lift each other up, everyone benefits!