In the early hours of Saturday, November 14 with wife Michelle at his side, Hilton passed away peacefully, after being surrounded throughout his illness by the love of his children, Ayal, Tuval and Tamar, and his adored grandchildren.
With grace, humility and humour he spent the last days of his life able to look at his whole life with a peaceful and gentle gaze. He felt loved and cared for. He expressed love and gratitude for his friends, his family, for his colleagues and employees, the medical staff, and support staff at the hospital.
Hilton was creative, feisty, and courageous. He lived on 3 continents, raised chickens, was a volunteer medic, supported many people and projects, ran multiple businesses, and stuck to his convictions. His strong sense of justice was something he was never afraid to speak or act upon.
Hilton loved Edmonton and was a proud and active citizen of this city. He also believed deeply in equity and justice and having an impact in his community. He was passionate about the projects he supported, the people he knew, and always encouraged people to be the best version of themselves. He loved mentoring newcomers to the country, young people, and newcomers to the industry. He had a generosity of spirit that guided all that he did.
One of the things he was most proud of is creating a family at the Bon Ton. The diverse group of people he brought together from all over the world was so beautiful to him. He cared deeply for the Bon Ton family and was much more than just an owner or a boss. He invested in the people he believed in and encouraged them to see the beauty and potential in each other and within themselves. Hilton shared in the joys and accomplishments as well as the pain and disappointments of those around him. He was always there to provide courage, strength, and good advice. There was always something to learn from Hilton in the way he challenged, encouraged, and supported all of those in the Bon Ton family.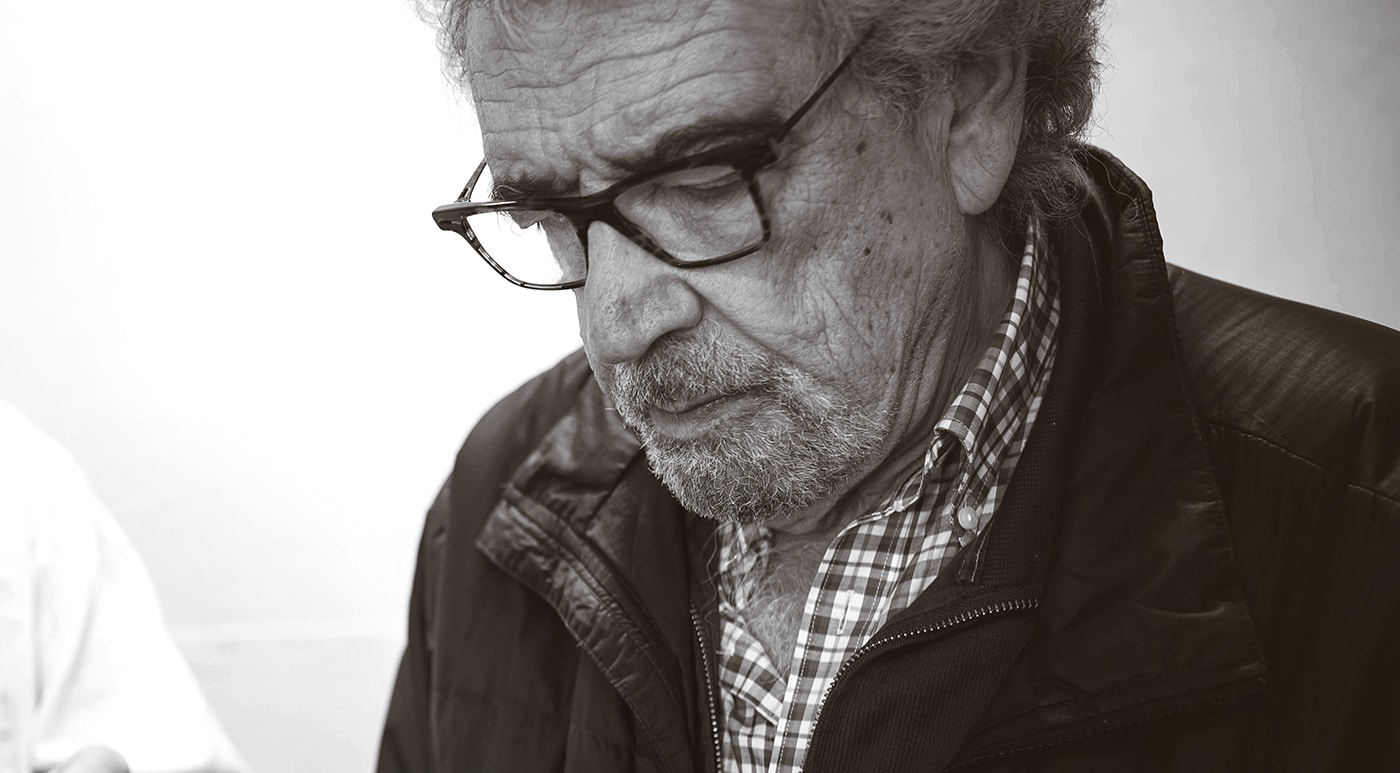 Hilton had the unique ability to make people feel that no matter what their role was they were important and respected. He was generous with his time and attention. He genuinely wanted to know about people: what made them who they were, how they were doing, and what inspired them.
Hilton had a knack for empowering people to do their best and that will continue to be carried forward, to put to work what he lived out at the bakery. While we are heartbroken to lose such a vital part of the Bon Ton family, Hilton's care and belief in others didn't end with his passing. His legacy will continue in the amazing place that is the Bon Ton.
---
In lieu of flowers, please donate to Wellspring, Jasper Place Wellness Centre Food4Good Program, or Jewish Family Services in honour of Hilton's memory.
The Dinner family and the Bon Ton family would love for you to leave a comment or a memory below.